Hold a Virtual Casino Night!
Are you looking to organise a virtual casino night? You're in the right place here at Viva Vegas, we specialise in everything casino and offer a range of virtual casino parties that are available on Zoom. Maybe your virtual casino party or event is to celebrate a birthday, or you want to organise something fun for you and your family or friends to do, then check out our casino nights today. From blackjack, roulette, craps/dice and poker, your virtual casino parties can include all of your favourite group games.
Virtual Casino Games
The recent COVID-19 pandemic has shown us the ways how we can still communicate and have fun with friends and family online. Our virtual casino nights are perfect if you'd like to organise a night of Zoom fun with your family, maybe you're already an avid poker player, or you're just looking for something new and fun to do with your friends and family, our casino night games and nights are great. From entertainment to enjoying birthdays to anniversaries, a party and many other special occasions, our virtual casino events are a great way to celebrate, what's more is they can take place from the comfort of your own home, contact us today.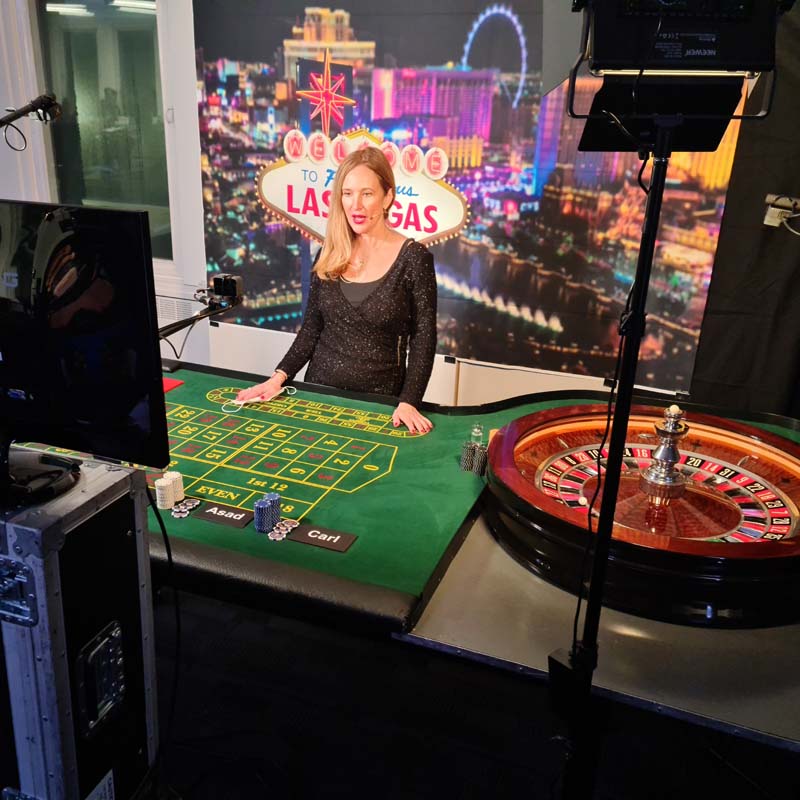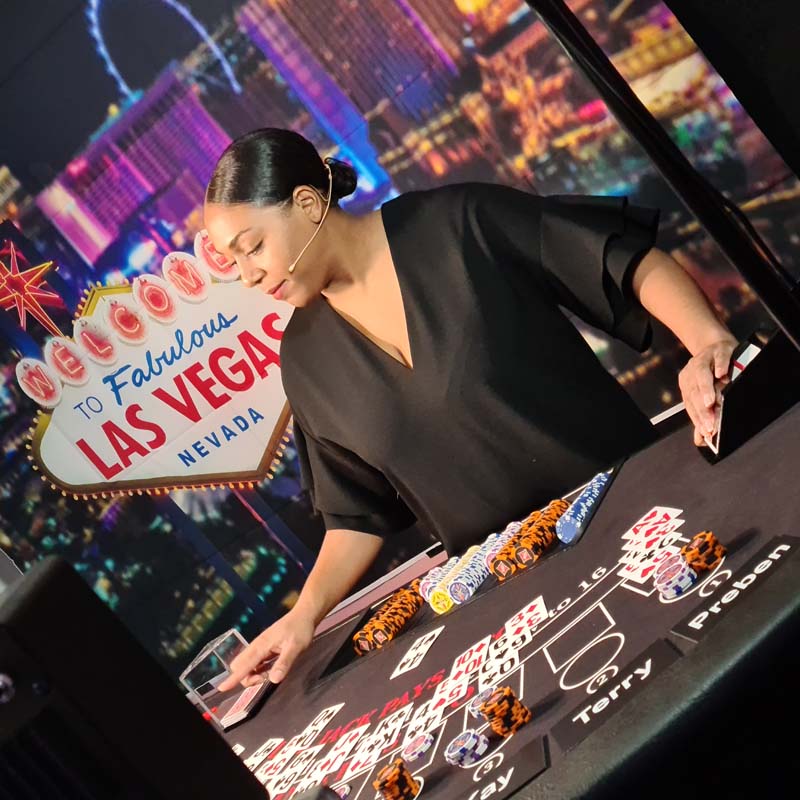 Virtual Casino Party Nights
At Viva Vegas we are casino experts and offer a range of virtual casino night parties. Our online fun casino nights can include roulette, poker, blackjack and craps/dice, you can play all of your favourite games from the comfort of your own home. We're known for the top quality casino nights that we provide online, guaranteeing top entertainment and a good night for all involved. We've got a newly built casino room that includes quality tables as well as our experienced and professional croupiers, when you choose Viva Vegas for your casino nights we will ensure a top-quality experience. Call today!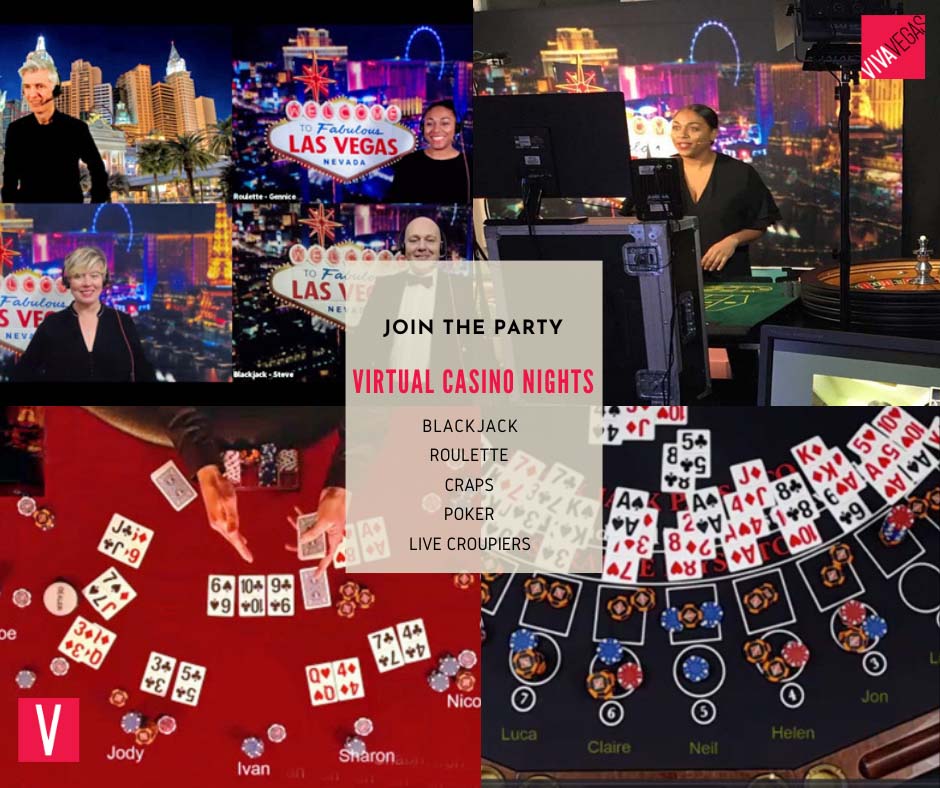 Fun Casino Nights from Home with Viva Vegas
For casino nights at home, the team provide a range of casino nights available to customers and clients across the country, with this in mind, we really are the best only casino hire company in the UK. What makes us unique is that our fun casino team provides bespoke online and virtual casino parties, all of which will match exactly what you are looking for. The casino games and zoom team building and corporate nights for clients from home that we provide will ensure that your event is a night to remember for all of your guests, family and friends.
At Viva Vegas our company will make sure that your online casino experience is one that you and your friends won't just enjoy, but that you will want to rebook again straight away.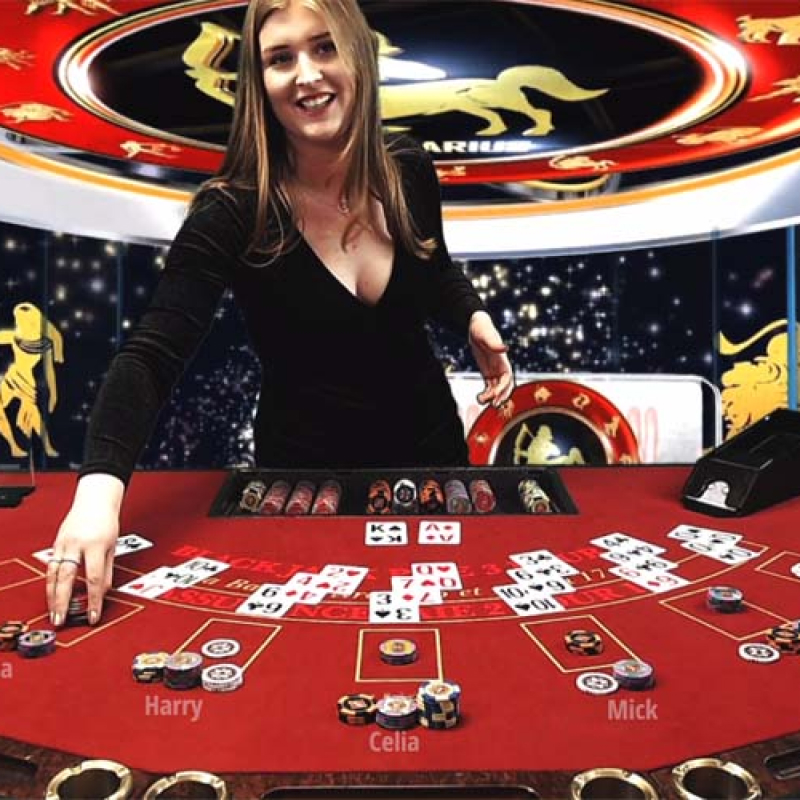 Book Your Virtual Casino Night & Event Today!
It couldn't be easier to book your virtual casino with Viva Vegas, we aim to entertain and use a range of online platforms, including Zoom and Teams or whatever works best for you, our professional croupier will be live and ready to host your game. Whether you want a single casino table or you're looking to entertain more people, we can provide multiple setups and breakout rooms. There's also no need to worry if you're new to the world of casino, our team of expert croupiers can explain it to you and how the event will run. We can also provide a casino masterclass on any of the games, learn 'Basic Strategy' on Blackjack, 'Potodds' and how to play the 'Pass line' on craps.
As with a normal fun casino event and company, our virtual casino parties will start with all guests having the same amount of chips, then at the end of the game, we will total the chips up to find out the top winner, the multi-table events that our team provide can be played both individually or in group teams.
The Best Virtual Casino Nights and Parties from Viva Vegas
For the best virtual casino games nights and parties, get in touch with Viva Vegas today, we offer a range of casino experiences that are affordable and great fun for all. All you need to do is invite your guests and set up the online conference, let Viva Vegas take care of the rest. We'll make sure that all of your attendees and guests are entertained and occupied, we put all of our guests first and our experienced staff will take care of you all night. For a free quote for virtual and only casino hire, please call and get in touch today.
More Information
If you have played at a live game in the past whether for fun or in a real casino, you will know that the casino tables cater for approximately 7-10 guests at each. Our virtual zoom and video options can cater for 10 players or screens at one time. We have produced bespoke 10 player blackjack and Three Card Poker cloths which are numbered from 1-10 for ease of use. In addition we can add player name tags and leaderboards.  These help our croupiers to effectively manage and keep the action flowing.
Our Virtual Casino Hire options include;
Virtual Roulette hire
Virtual Blackjack hire
Virtual Craps / dice hire
Virtual Three Card Poker hire
Virtual Casino Stud Poker hire
Virtual Texas Hold'em Poker hire
Virtual Casino Masterclasses
Virtual Texas Hold'em Poker Masterclass
Virtual Craps / Dice Masterclass
Our online casino events are perfect entertainment for friends, as well as corporate team building, networking, post zoom meetings, corporate office entertainment, staff office socials, private events, charity fundraisers and Virtual Christmas parties.
When it comes to our hire services, we provide everything and anything that you could ever need for a brilliant time, from casino hire to hire services for poker nights. We also offer games hire, a range of themed party hire and our virtual casino services that are very popular, call today.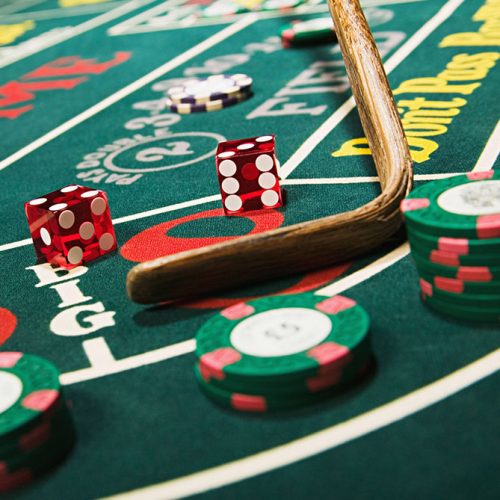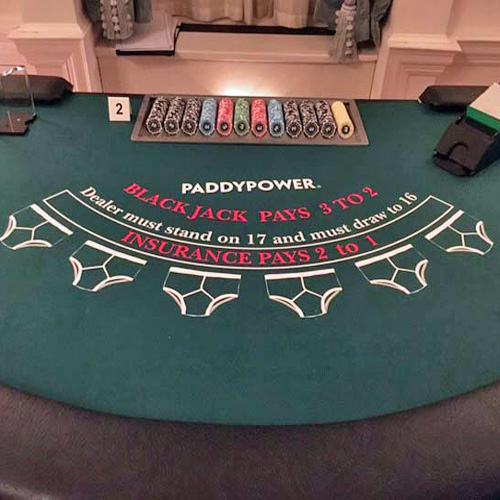 Frequently Asked Questions
How does it all work
Connecting via Zoom or can be a platform of your choice. We bring you an authentic and fun casino experience, you will view a real table with an experienced live croupier hosting the game for you. The tables are played in the same manner as a live fun casino except the staff places your bets for you on your instructions. The tables are played purely for fun, virtual money, prizes can awarded to the top winners to add a competition element.
When you join a table you will be given a starting stack of chips with the object of the game to win as much as you can in the time given. Your croupier will then total up all the scores, if a multi table event we will post these up on a leaderboard to share with all your guests.
What games do you recommend
Blackjack the gambling version of the English 'pontoon' is the most popular virtual party to play. Our most popular combination are blackjack and roulette, with a session of each game.
Additional options include Three Card Poker (a variation of the old English game of brag played against the dealer). Texas Hold em poker and Craps work best as masterclass sessions. A masterclass session will allow more time to learn the rules for the game.
How many guests can play at each table
We are all about the entertainment experience. To achieve this we have set the number of players (or can also be screens) to 10 per table, from our experience anymore than this and the games would just be too slow, we don't want you running off to make a cup of tea while you wait for the dealer to get to you!
Ten is actually more than you would play in a real casino – In a real casino you would only have seven players on blackjack and eight on roulette. For roulette if you wanted to speed up the game you could infact go with less number of players.
What time of day can we play and how long are the events
The beauty of our Virtual Casino events on Zoom and video are that we are available 24-7 and are able to cater for events Worldwide through all different time zones. When making your enquiry please do put down a preferred start time and if you are outside the UK what Country / Zone your are enquiring from.
For UK bookings these can be daytime or evening events as preferred. For weekend private party and event bookings just be aware the most popular slot to book out first is 8-10pm.
The optimum time period for the events to keep guests entertained is 1-2 hours play. For 1 only 60-90 minutes works well. For 2 or more people we suggest 2 hours of play. The more different games selected the longer the time required.
We do suggest at least 30-45 minutes at each individual game and then factor in breaks, awarding prizes this can easily run to 3 hours or more. For more, contact Viva Vegas today.
Why choose Viva Vegas for our Virtual Casino
Here are a few reasons to consider us for your Virtual event
We as a company have been running for over 25 years and produced in excess of 15,000 live and now pleased to add virtual events. Our team are renowned for our casino expertise plus making the events FUN!
Top-quality Casino equipment – We actually film real tables and use the same chips and accessories as we would on a live casino event. One exception is the playing cards you will notice we are using special, large index cards. We believe part of a Casino experience whether live or virtual is playing and viewing the real thing rather than simply a green screen alternative or a cloth over a table.
Reliable cameras and hardware. We provide multiple cameras for each table to give an overhead table shot and then a separate Croupier shot. This allows you to see the action clearly. On roulette we also have a third camera just for the wheel!
Play on our Bespoke 10 player cloths for blackjack and three-card poker, these are numbered 1-10 for players to easily see what position they are playing. In addition, we add a digital player name tag to the table as well.
We are flexible – If you have a particular brief we will work to achieve this.
Hybrid Events – Will we ever go back to simply a stand-alone Live or Virtual event on Zoom,
House Party or your application or platform of your choice. We are now being asked to combine events to cater for both a Live and Virtual audience. With our London base we are ideally positioned to be able to offer both live and casinos for the same event. For more information, call today.